Action Sports Director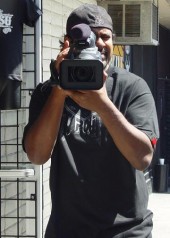 Action Sports Director Bobby Razak is already acknowledge by most as the number one Director in the world of Mixed Martial Arts and combat sports, however he is now broadening his scope to other high intensity action and has his sights set on becoming universally recognized as the number one Action Sports Director.
Action Sports is a much broader scope than Combat Sports but still has the high energy, testosterone fueled intensity that movie audiences crave. What has made Razak so successful with his MMA Films is his ability to capture that adrenaline felt by the fighters and translate it to the audience.  He will now bring that same successful formula to Action Sports like extreme motorcycle stunts, skateboarding, rock climbing, surfing and many more.
Check out one of his first works in Action Sports films -> http://vimeo.com/47068367